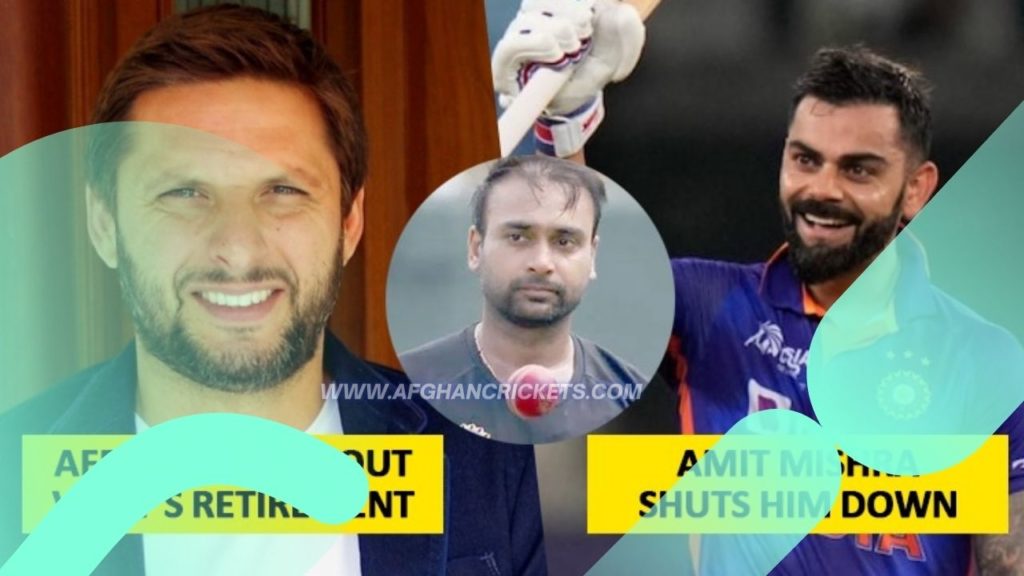 Virat Kohli, a prominent Indian player, had a rough stretch of nearly three years during which he did not play well. However, he eventually had a good performance at the Asian Games this year and got his 71st century in these tournaments.

Shahid Afridi, a former player for Pakistan who is now a commentator, was asked about his career and future and advised that Virat should not allow himself to get to the point where he is dropped from the team.
Virat should retire while he is in good form rather than in a position where he has been dismissed from the team owing to bad games, according to Afridi, who believes that the majority of cricketers in Asia announce their retirement when they no longer have a place in the team.
A former Indian bowler named Amit Mishra responded to the statements made by Afridi by stating that since players only retire once, it is best to give Virat another opportunity.
There have been a number of Pakistani players, like Afridi, who have returned to international cricket after announcing their retirement from the sport. Mishra's remark to people retiring once may be due of this phenomenon.